ANNUAL FUND RAISING EVENTS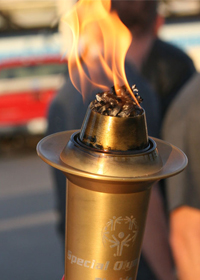 SPECIAL MESSAGE
DUE TO THE CURRENT CORONA VIRUS PANDEMIC AND RESTRICTIONS PLACED UPON INDIVIDUALS, BUSINESS AND ORGANIZATIONS BY THE GOVERNMENT - ALL SPECIAL OLYMPICS NJ EVENTS AND COMPETITIONS, AS WELL AS, NJLETR FUNDRAISING EVENTS HAVE BEEN CANCELLED THROUGH JUNE 30, 2020. OUR 4th OF JULY 5K HAS ALSO BEEN CANCELLED.
OUR ANNUAL LAW ENFORCEMENT TORCH RUN THAT NORMALLY KICKS OFF SUMMER GAMES HAS BEEN POSTPONED TO A YET TO BE DETERMINED DATE LATER IN THE YEAR.
POLAR BEAR PLUNGE
WILDWOOD
2021 DATE TO BE DETERMINED

www.PlungeWildwood.org
POLAR BEAR PLUNGE
SEASIDE HEIGHTS
2021 DATE TO BE DETERMINED
www.PlungeSeaside.org

SNOW BOWL FOR SONJ
Flag Football Tournament
METLIFE Stadium
2021 DATE TO BE DETERMINED

LINCOLN TUNNEL
5K CHALLENGE


POSTPONED TO OCTOBER 4, 2020

ANNUAL LAW ENFORCEMENT TORCH RUN
FOR
SPECIAL OLYMPICS NJ

POSTPONED
2020 DATE TO BE DETERMINED

STATUE OF LIBERTY 5K

CANCELLED

Liberty State Park / Ellis Island
LIMITED TO FIRST 500 REGISTERED PARTICIPANT

2019 Law Enforcement Golf Classic


In Support of the NJLETR and Special Olympics NJ
Hosted in Memory of the 37 PAPD Officers Lost on 9-11-01

MONDAY, SEPTEMBER 28, 2020

NJ PLANE PULL
presented by United Airlines
NEWARK AIRPORT
SATURDAY, SEPTEMBER 26, 2020
www.NJPlanePull.org

THANKS4GIVING
Turkey Splash
Turkey Dash 5K
SATURDAY, NOVEMBER 14, 2020
CLICK THE PHOT0 ICON TO BE TAKEN TO OUR FLICKR PHOTO GALLERY OF NJLETR EVENTS GOING BACK TO 2007
OVER 100,000 PHOTOS